Amanda Vosper - BA LLB
DIRECTOR
Amanda commenced work as a barrister and solicitor in Cambridge in 1979. Apart from a short stint overseas she has been here ever since. Amanda's special areas of interest are rural law, commercial law, trusts and asset planning and equine law. However, with over 40 years of experience as a general practitioner Amanda has a wide range of knowledge and expertise and enjoys all aspects of the law.
Amanda is Honorary Solicitor for a number of local groups including the Waikato Hunt, Cambridge Netball Netball Centre, Leamington Pony Club, Cambridge Pony Club, Cambridge Childcare Centre, Cambridge Contract Bridge Club and Showjumping Waikato. She is also a trustee of the Rodmor Charitable Trust.

Vernon Woodhams - LLM First Class Honours
DIRECTOR
Vernon graduated from the University of Waikato in 2006 and practiced law in New Plymouth for 18 months before travelling overseas. Upon returning to New Zealand Vernon worked part time for Vosper Law during 2010 while studying for his Master's Degree in Law. Vernon began working full time for Vosper Law in January 2011 and in May 2011 was awarded Master of Laws with First Class Honours from the University of Waikato.

Vernon was born in and grew up in Cambridge before leaving for employment opportunities and he has recently resettled in Cambridge. Vernon is a member of and plays for the Cambridge Cricket Club and is the chairman of the Cambridge Cricket Association. Vernon practices as a general solicitor and can assist you in all areas of the law.

Alexis Fitzpatrick
SENIOR LEGAL EXECUTIVE
Alexis commenced work with us in September 2012 as a locum for Liane while she was on parental leave. She has stayed on a permanent basis and works as a Legal Executive on subdivisions, residential conveyancing and Estate files. Alexis works 4 days, Monday to Thursday in order to spend more quality time with her grandchildren, twins born in 2017. She and her husband live in Tokoroa and enjoy travelling, spending time at the beach and various sports including cycling, volleyball and running.
Louise O'Connor
REGISTERED LEGAL EXECUTIVE
louise@vosperlaw.co.nz
Louise joined Vosper Law as Amanda's secretary in February 2014. Louise is now a qualified Legal Executive having completed her studies in 2016. Louise works in Estates, Residential Conveyancing and Sub-divisions.
Louise lives in Hamilton with her vibrant family, she enjoys supporting the Chiefs, river walks, and camping holidays with her family and friends at the beach.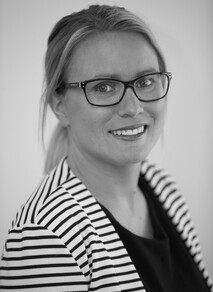 Jenna Mason
LEGAL EXECUTIVE
jenna@vosperlaw.co.nz

Jenna is a qualified Legal Executive and joined our team in July 2015. She works part time in subdivisions and residential conveyancing. Jenna is from Cambridge and has recently finished building a new home here with her husband. Jenna has two young daughters and enjoys going to the beach and watching the All Blacks.

Maria Campbell
TRUST ACCOUNT ADMINISTRATOR
maria@vosperlaw.co.nz
Maria began working for Vosper Law in January 2018 as the Trust Account Administrator. Maria comes with 30 plus years in the administration and accounting industry.
Originally from the South Island, Maria now lives in Cambridge and has two daughters. Maria is heavily involved with Pony Club and the Equestrian scene generally. She is a National Showjumping Judge for Equestrian Sport New Zealand and Honorary Treasurer for Kihikihi Eventing. Also involved in the local community, Maria is a Trustee of the Cambridge Autumn Festival.
Maria enjoys a fine wine, a good book, great company and travel.
Jasvinder Gill ("Jas")
LEGAL SECRETARY
jas@vosperlaw.co.nz
Jas joined the team at Vosper Law in March 2017 as Vernon's secretary. She grew up in the Waikato area and comes from a dairy farming background. Jas is part way through her Legal Executive studies and will qualify mid 2020.
Jas and her partner live in Hamilton and enjoy the great outdoors, music, cooking and being in good company.

Angela McEwan
LEGAL SECRETARY
angela@vosperlaw.co.nz

Angela joined Vosper Law in January 2019 as secretary to Amanda Vosper. Angela comeswith over 20 years' experience as a legal secretary. Angela is originally from London in the UK and, after moving from the UK to Auckland in 2010, now lives in Cambridge with her partner and two sons. Angela spends her summer weekends escorting her youngest son around the country to attend BMX race events. She enjoys family days out and socialising with friends with a good glass of wine in hand.
Sue Sinclair
LEGAL SECRETARY
sue@vosperlaw.co.nz
Sue joined our team at the start of 2019. She is secretary to Dale Houghton and our team of legal executives. She has many years' experience working as a legal secretary and in administration roles within the Waikato. Sue lives in Te Awamutu with her husband and has two daughters currently undertaking university studies. Outside of work Sue enjoys spending time with her family, relaxing at the beach, or putting on the tramping boots and getting out into the great outdoors.
Jo Coston
RECEPTIONIST
jo@vosperlaw.co.nz
Jo joined Vosper Law in May 2018 as the Receptionist. Jo is a real asset to the team and has quickly become popular with the staff and many of the clients.
Jo moved to Cambridge with her husband and two boys from the UK in 2017 and is enjoying the kiwi lifestyle. She enjoys watching her son's weekend rugby, a nice glass of wine and Coro Street!