Amanda Vosper - BA LLB

Amanda commenced work as a barrister and solicitor in Cambridge in 1979. Apart from a short stint overseas she has been here ever since. Amanda's special areas of interest are rural law, commercial law, trusts and asset planning and equine law. However, with over 40 years of experience as a general practitioner Amanda has a wide range of knowledge and expertise and enjoys all aspects of the law.
Amanda has recently become a grandmother to Darcy and she is enjoying that role in her spare time. She has also acquired an e-bike and enjoys cycling and walking with friends.

Vernon Woodhams - LLM First Class Honours
DIRECTOR
vernon@vosperlaw.co.nz

Vernon graduated from the University of Waikato in 2006 and practiced law in New Plymouth for 18 months before travelling overseas. Upon returning to New Zealand he worked part time for Vosper Law during 2010 while studying for his Master's Degree in Law. He began working full time for Vosper Law in January 2011 and in May 2011 was awarded Master of Laws with First Class Honours from the University of Waikato. Vernon practices as a general solicitor and can assist you in all areas of the law.

Vernon was born and raised in Cambridge where he lives with his wife Amy and three children Carlos, Lizzie and William. He is a member of and plays for the Cambridge Cricket Club and is the chairman of the Cambridge Cricket Association.
Dale Houghton - LLB
SOLICITOR
dale@vosperlaw.co.nz
After being admitted to the bar in November 2015, Dale worked as Judges' Clerk at the Hamilton District Court. She subsequently gained experience in a general practice firm in Matamata before joining Vosper Law in April 2020. Dale can advise you regarding property law, family law and trust and asset protection.
Caitlin Harrison - LLB First Class Honours
SOLICITOR
caitlin@vosperlaw.co.nz
Caitlin is currently on maternity leave and will be back in 2023
Caitlin joined Vosper Law as a Solicitor in August 2021. Prior to commencing at Vosper Law, Caitlin worked as a Solicitor for Community Law Waikato in general practice, but with a particular focus on employment and immigration related matters. Caitlin was involved with Community Law Waikato in both a paid and volunteer capacity for 6 years. Caitlin graduated from the University of Waikato with a Bachelor of Laws with first class Honors' and a Bachelor of Social Sciences majoring in Psychology in January 2017. She was admitted to the bar in June 2017.Caitlin lives in Cambridge with her husband and young daughter. She looks forward to also working in her hometown and expanding her expertise in private practice.
Most of Caitlin's spare time is spent with friends and family, at the beach, in the garden, walking the dogs, or enjoying New Zealand's many beautiful outdoor walks, cafes and fine wine.
Kasey Dillon - LLB Honours
SOLICITOR
kasey@vosperlaw.co.nz
Kasey started at Vosper Law in February 2022. He graduated from the University of Waikato in 2020 after earning his Bachelor Of Laws with Honors, after which he moved to Whangarei and worked in a general practice law firm for a year.
In his spare time, Kasey is usually found at his computer, or a piano. He is very passionate about coffee and loves finding new cafes to enjoy.
Maddy McCoid (Photo to come soon)
LAW CLERK
maddy@vosperlaw.co.nz
Maddy began at Vosper Law in May 2022 after relocating to Cambridge. She grew up on the Coromandel Peninsula where she worked as a legal assistant while completing her law degree. Maddy will graduate from the University of Waikato at the end of 2022 and be admitted to the bar in early 2023. Maddy enjoys the range in a general practice firm.
When not at work Maddy can be found outside with her partner and dogs anywhere in Waipa or Coromandel, finishing her house renovations and competing in squash Waikato tournments.
Alexis Fitzpatrick
SENIOR LEGAL EXECUTIVE
Alexis commenced work with us in September 2012 as a locum to cover for parental leave. She has stayed on a permanent basis and works as a Legal Executive on subdivisions, residential conveyancing and Estate files. Alexis works 4 days, Monday to Thursday in order to spend more quality time with her grandchildren, twins born in 2017. She and her husband live in Cambridge and enjoy travelling, spending time at the beach and various sports including cycling, volleyball and running.
Louise O'Connor
REGISTERED LEGAL EXECUTIVE
louise@vosperlaw.co.nz
Louise joined Vosper Law as Amanda's secretary in February 2014. Louise is now a qualified Legal Executive having completed her studies in 2016. Louise works in Estates, Residential Conveyancing and Sub-divisions.
Louise lives in Hamilton with her vibrant family, she enjoys supporting the Chiefs, river walks, and camping holidays with her family and friends at the beach.
Keri Houston
SENIOR LEGAL EXECUTIVE
keri@vosperlaw.co.nz
Keri transferred to Vosper Law as a Senior Legal Executive in January 2020 when Vosper Law purchased the practice of Brian Nabbs, Lawyer. With over 21 years' experience, Keri has extensive experience in Property Law, Subdivisions, Commercial Law, Estates and Trusts.
When she is not at her desk, Keri dedicates her time to her family in Cambridge and to being an ironman triathlete. Keri has competed in Ironman events since 2004 and is a New Zealand and Asia Pacific age group champion and remains focused on her pursuit of an Ironman World Championship Title in Hawaii.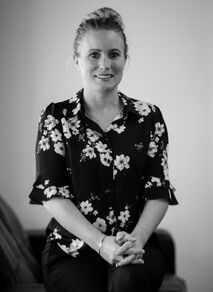 Jenna Mason
LEGAL EXECUTIVE
jenna@vosperlaw.co.nz
Jenna is a qualified Legal Executive and joined our team in July 2015. She works part time in subdivisions and residential conveyancing. Jenna lives in Cambridge with her husband and two young daughters and enjoys sports and the outdoors especially spending time at the beach, bush walks and socialising with family and friends.
Mandy Crockett
LEGAL EXECUTIVE
mandy@vosperlaw.co.nz
Mandy joined Vosper Law in January 2021. Originally from the UK, she moved to the Waikato in 2006 with her Daughter and Son and began her career as Legal Executive in Morrinsville where she still lives. Mandy helps our clients with their conveyancing matters and aims to make the process as stress free as possible for them.
Mandy enjoys renovating her house, gardening and spending time with her friends and family – especially her new Grandson.
Jasvinder Carew ("Jas")
LEGAL EXECUTIVE
jas@vosperlaw.co.nz
Jas joined the team at Vosper Law in March 2017 as Vernon's secretary. She grew up in the Waikato area and comes from a dairy farming background. As of July 2020 Jas has completed her Legal Executive Diploma. Jas and her husband live in Te Awamutu with their new puppy, and enjoy the great outdoors, music, and cooking.
Jas has recently returned from maternity leave on a part time basis.
Maria Campbell
TRUST ACCOUNT ADMINISTRATOR
maria@vosperlaw.co.nz
Maria began working for Vosper Law in January 2018 as the Trust Account Administrator. Maria comes with 30 plus years in the administration and accounting industry. Originally from the South Island, Maria now lives in Cambridge and has two daughters.
Maria is heavily involved with Pony Club and the Equestrian scene generally. She is a National Showjumping Judge for Equestrian Sport New Zealand and Honorary Treasurer for Kihikihi Eventing. Also involved in the local community, Maria is a Trustee of the Cambridge Autumn Festival. Maria enjoys a fine wine, a good book, great company and travel.
Jo Coston
RECEPTIONIST
jo@vosperlaw.co.nz
Jo moved to New Zealand in 2016 with her husband and two boys. She joined Vosper Law in May 2018 as the Receptionist after spending over 15 years working in the banking industry in London. Jo manages to cover a wide variety of tasks around our office and is an integral part of ensuring things run smoothly and get done.
She enjoys watching her boys play their sports and catching up with her family and friends.
Angela McEwan
SECRETARY
angela@vosperlaw.co.nz
Angela joined Vosper Law in January 2019 as secretary to Amanda Vosper. Angela comes with over 20 years' experience as a legal secretary. Angela is originally from London in the UK and, after moving from the UK to Auckland in 2010, now lives in Cambridge with her partner and two sons. Angela spends her summer weekends escorting her youngest son around the country to attend BMX race events. She enjoys family days out and socialising with friends with a good glass of wine in hand.
Veronica Davis
SECRETARY
veronica@vosperlaw.co.nz
Veronica joined Vosper Law in November 2021 having previously been working remotely for a UK legal services company.
Veronica now lives in Cambridge with her husband and four daughters who keep her very busy. Most weeknights and weekends are spent watching her daughters at either a hockey turf, netball court or lacrosse field. When she has any spare time, she enjoys watching movies, spending time with family and working in the garden when it's not too hot.
Marcia Hayward
SECRETARY
marcia@vosperlaw.co.nz
Marcia has over 20 years' experience as a Legal Secretary in Auckland. She is working part-time for Vosper Law assisting Keri, Mikayla and Caitlin.
Marcia moved to Cambridge in 2019 to be with her husband, Allan. When Marcia is not in the office, you'll find her milking cows, watching their horse at the races and spending as much time as possible with their son Ryan.
Natasha Brooks
TRUST ACCOUNT SUPPORT AND ADMINISTRATOR
tash@vosperlaw.co.nz
Natasha (Tash) started work here in March 2021 after having her first child Darcy. She was previously working at Fulton Hogan as an asset and accounts administrator but is enjoying having her work based here in Cambridge. Tash assists with the Trust Account Administrator duties as well be being responsible for the general management of our firm.

In her spare time she enjoys competing at national Show Jumping shows, spending time with friends and going on adventures with her family.
Jasper Vosper Brooks
Office Mascot

Jasper is our friendly office dog. He was inherited by Amanda from her son Nick when he moved to England and is loving being promoted to office life. He can usually be found napping in his various spots around the office or next to whoever he thinks might offer him a snack.