Amanda Vosper - BA LLB
PRINCIPAL
Amanda commenced work as a barrister and solicitor in Cambridge in 1979. Apart from a short stint overseas she has been here ever since. Amanda's special areas of interest are rural law, commercial law, trusts and asset planning and equine law. However with over 30 years of experience as a general practitioner Amanda has a wide range of knowledge and expertise and enjoys all aspects of the law.
Amanda is Honorary Solicitor for a number of local groups including the Waikato Hunt, Cambridge Netball Association, Leamington Pony Club, Cambridge Pony Club, Cambridge Childcare Centre, Cambridge Contract Bridge Club and Showjumping Waikato. She is also a trustee of the Rodmor Charitable Trust.

Vernon Woodhams - LLM First Class Honours
ASSOCIATE
Vernon graduated from the University of Waikato in 2006 and practiced law in New Plymouth for 18 months before travelling overseas. Upon returning to New Zealand Vernon worked part time for Vosper Law during 2010 while studying for his Master's Degree in Law. Vernon began working full time for Vosper Law in January 2011 and in May 2011 was awarded Master of Laws with First Class Honours from the University of Waikato.
Vernon was born in and grew up in Cambridge before leaving for employment opportunities and he has recently resettled in Cambridge. Vernon is a member of and plays for the Cambridge Cricket Club and is the chairman of the Cambridge Cricket Association. Vernon has played cricket for Waikato Valley and many years ago played rugby for the Hautapu Rugby Club before sustaining an injury. Vernon practices as a general solicitor and can assist you in all areas of the law.
Nick Brooks - LLB Honours
SOLICITOR
nick@vosperlaw.co.nz
Nick graduated from Waikato University in 2013 and was admitted to the Bar in early 2014. Nick is working part-time combining his legal work and his eventing career which involves running an eventing yard and spending most weekends competing. Nick works in all areas of law with a particular focus on equine and sports law.
Pam Roberts
SENIOR LEGAL EXECUTIVE
pam@vosperlaw.co.nz
Pam joined our team in 2014 after moving into Cambridge from sunny Nelson where she had practiced as a Legal Executive since 1995. Pam is a Registered Legal Executive and has an extensive background in all aspects of residential conveyancing. As well as assisting clients with Building Contracts, Subdivision, Estates, Wills, Trusts and Commercial Law. Outside of work she enjoys gardening, home renovation, classic cars and enjoying the wonderful Waikato region.
Alexis Fitzpatrick
SENIOR LEGAL EXECUTIVE
Alexis@vosperlaw.co.nz
Alexis commenced work with us in September 2012 as a locum for Liane while she was on parental leave. She has stayed on a permanent basis and works as a Legal Executive on subdivision and residential conveyancing files. She and her husband live in Tokoroa and enjoy travelling, spending time at the beach and various sports including cycling, volleyball and running.
Louise O'Connor
LEGAL EXECUTIVE
louise@vosperlaw.co.nz
Louise joined Vosper Law as Amanda's secretary in February 2014. Louise is now qualified Legal Executive having completed her studies in 2016. Louise lives in Hamilton with her vibrant family, she enjoys supporting the Chiefs, river walks, and camping holidays with her family and friends at the beach.
Lynne Revell
LEGAL SECRETARY/TRUST ACCOUNT ADMINISTRATOR
Lynne began working for Vosper Law in 2004. She is the Trust Account Administrator and also manages the estate files and carries out some conveyancing work. Lynne currently resides in the sunny Coromandel with her husband Doug and works remotely on Monday and Tuesday each week. She is in the office for the remainder of the week. Lynne enjoys spending time with her many grandchildren, fishing, rugby, the Warriors and trips to Samoa.


Liane Goodwin
Liane commenced employment for Vosper Law in 2003 as an office junior and has worked her way up to a position of responsibility as a legal and administrative assistant. Liane is Practice Manager and assists Lynne as Trust Account Administrator and manages the Rodmor No. 2 Charitable Trust. She also works closely with the Directors of Cambridge Park completing land sales. She lives in Te Awamutu with her husband and young son. She enjoys home renovations, fast cars and spending time with her family.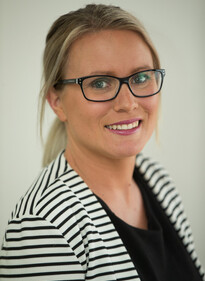 Jenna Mason
LEGAL EXECUTIVE
jenna@vosperlaw.co.nz

Jenna is a qualified Legal Executive and joined our team in July 2015. She works part time primarily alongside Pam in subdivisions and residential conveyancing. Jenna is from Cambridge and has recently finished building a new home here with her husband. Jenna has two young daughters and enjoys going to the beach and watching the All Blacks.

Rebekah Bright
LEGAL SECRETARY
rebekah@vosperlaw.co.nz
Rebekah joined our team in July 2015 as receptionist and has since taken on a secretarial support role. Rebekah has a Bachelor of Arts with Honours in History and has enjoyed living in different parts of the world teaching English. Rebekah has settled in Cambridge with her husband and two children and enjoys outdoor activities and creative projects.
Jasvinder Gill ("Jas")
LEGAL SECRETARY
jas@vosperlaw.co.nz

Jas joined the team at Vosper Law in March 2017 as Vernon's secretary. She grew up in the Waikato area and comes from a dairy farming background. Jas and her partner live in Hamilton and enjoy the great outdoors, music, cooking and being in a good company.

Tayla Holmes
RECEPTIONIST
tayla@vosperlaw.co.nz


Tayla joined Vosper Law in April 2017 as the Receptionist. Tayla has a keen interest in law and is excited to progress through the ranks. She currently lives in Karapiro with her partner and new puppy Hudson. In her spare time she enjoys spending time with her friends and family, going to Matarangi beach and attending puppy pre-school.